The Centers for Disease Control and Prevention (CDC) is closely monitoring an outbreak of respiratory illness caused by a novel coronavirus that was first detected in Wuhan City, Hubei Province, China. Chinese health officials have reported tens of thousands of coronavirus infections in China, with the virus reportedly spreading from person-to-person in parts of that country. Most of the infections are associated with travel from Wuhan but are also being reported in a growing number of international locations.
For more than a month, the CDC and The World Health Organization (WHO) have offered to send a team of experts to China to observe its coronavirus outbreak. Unfortunately, China's top leaders are reluctant to accept outside help. The lack of transparency in the situation leaves the rest of the world in the dark and without any clear answers.
Jake's Fireworks is communicating with China as well as factory managers with calls every morning and evening for first-hand insight on the situation. Here's what we know:
As a preventative measure, many schools, factories, and offices in China are currently shut down and are not expected to reopen until mid-March at the earliest.
Delta, American Airlines, and United Airlines have decided to temporarily suspend all U.S. to China flying until the end of April.
The shortage of Chinese workers is impacting ALL industries, greatly affecting supply chains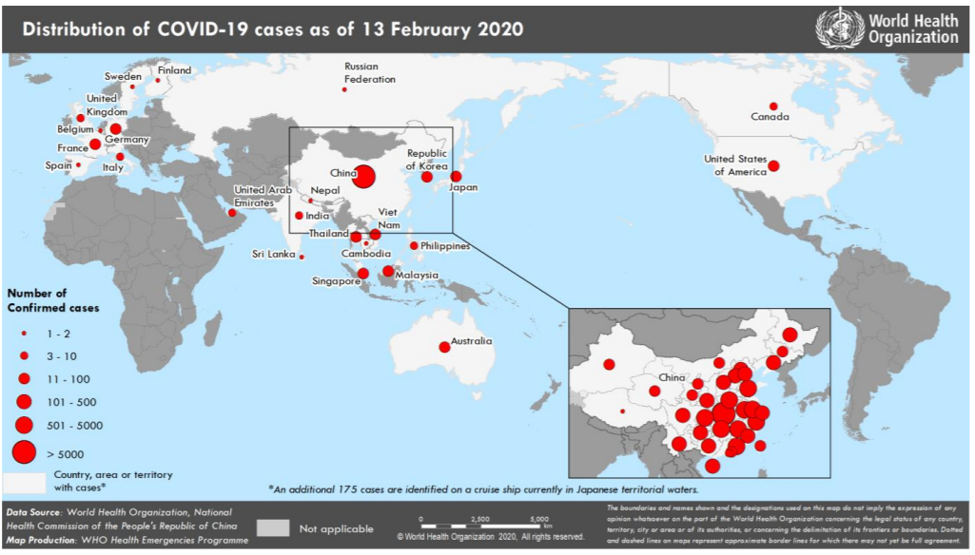 FIREWORKS FACTORY CLOSURES
The last 12 months have been difficult for fireworks manufacturers due to numerous factory shutdowns. The first hit to fireworks production occurred in July when excessive heat caused the Chinese Government to order a mandatory shutdown of all factories for a "Summer Break." This break was extended to run through the National Day of the People's Republic of China celebration until October 15.
Shortly after the factories reopened, an explosion in Liuyang prompted another mandatory shutdown. Several factories have been closed since December 6 because of Chinese New Year and coronavirus.
All factories close for 2-3 weeks in celebration of Chinese New Year (January 25). The coronavirus outbreak began during this time, which influenced Chinese officials to extend the Chinese New Year closures, halting fireworks production.
Now, Chinese employees are encouraged to stay in their homes and not to return to work until further notice.
HOW WILL CORONAVIRUS AFFECT YOUR FIREWORKS ORDER?
Fireworks are in short supply
Placing your order early is STRONGLY ENCOURAGED
There will be a price increase
Even if the factories do reopen, production and shipping will still be behind schedule.
WHAT'S NEXT?
Jake's Fireworks is currently taking orders. We are monitoring the situation closely and will provide insight to our customers as it becomes available. If you have any questions, please contact your sales rep.