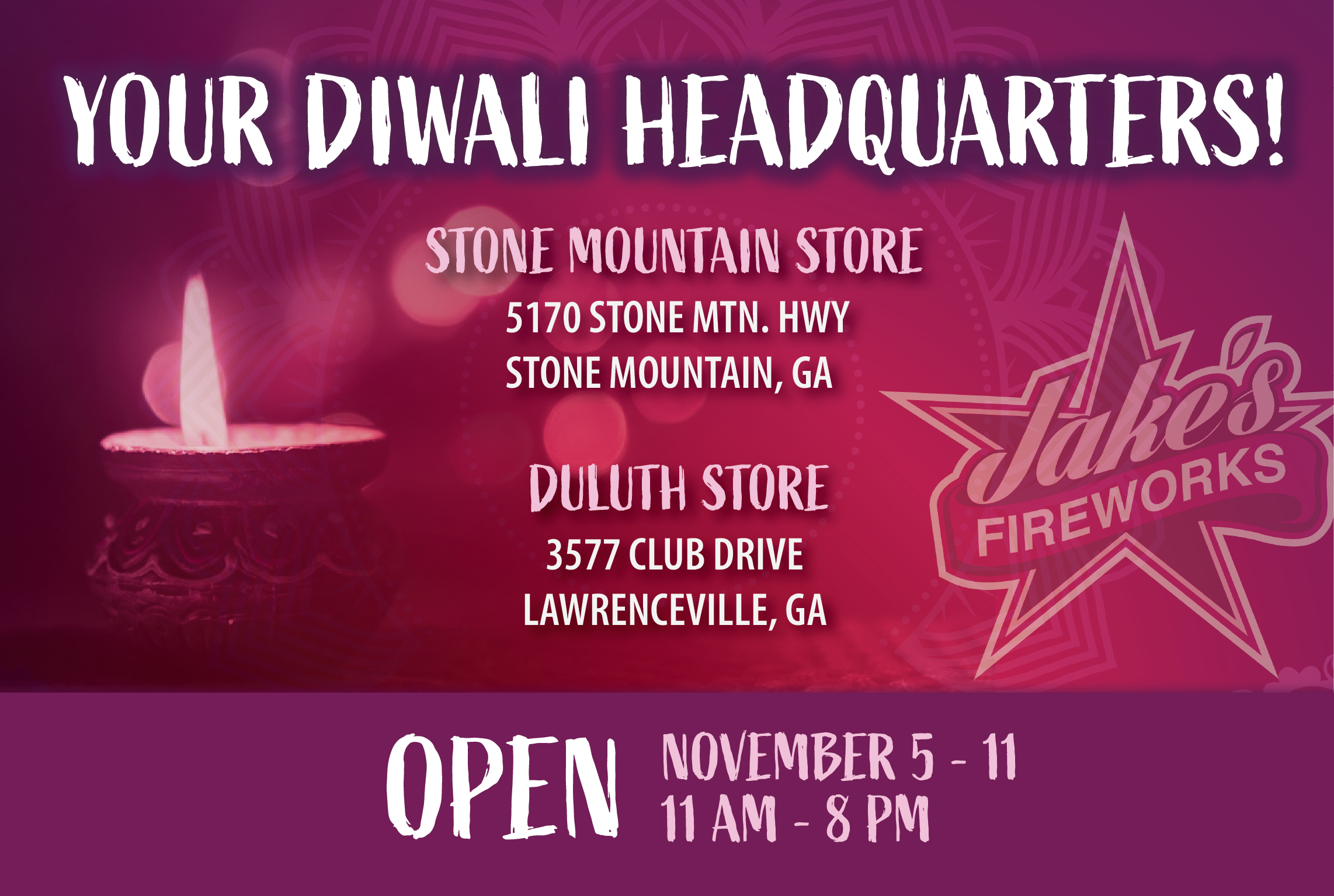 Diwali, the Hindu festival of lights, is celebrated every Autumn by Hindus all over the world and acknowledges "The victory of light over darkness, good over evil and knowledge over ignorance." The festival typically lasts five days and is one of the most celebrated events in Hindu culture.
In the days leading up to Diwali, celebrants will clean, renovate and decorate their homes and offices in preparation of the event. Revelers will wear their finest clothes, illuminate the interior and exterior of their homes with lamps and candles, partake in family feasts and will celebrate with....FIREWORKS!
In honor of the Diwali Festival, Jake's Fireworks - Duluth and Jake's Fireworks - Stone Mountain will be open November 5 -11, 11 am - 8 pm, and will have all your favorite fireworks in stock.
Fill the night sky with brilliant light and beautiful colors for the Festival of Lights and be sure to shop Jake's Fireworks, your Diwali Headquarters!