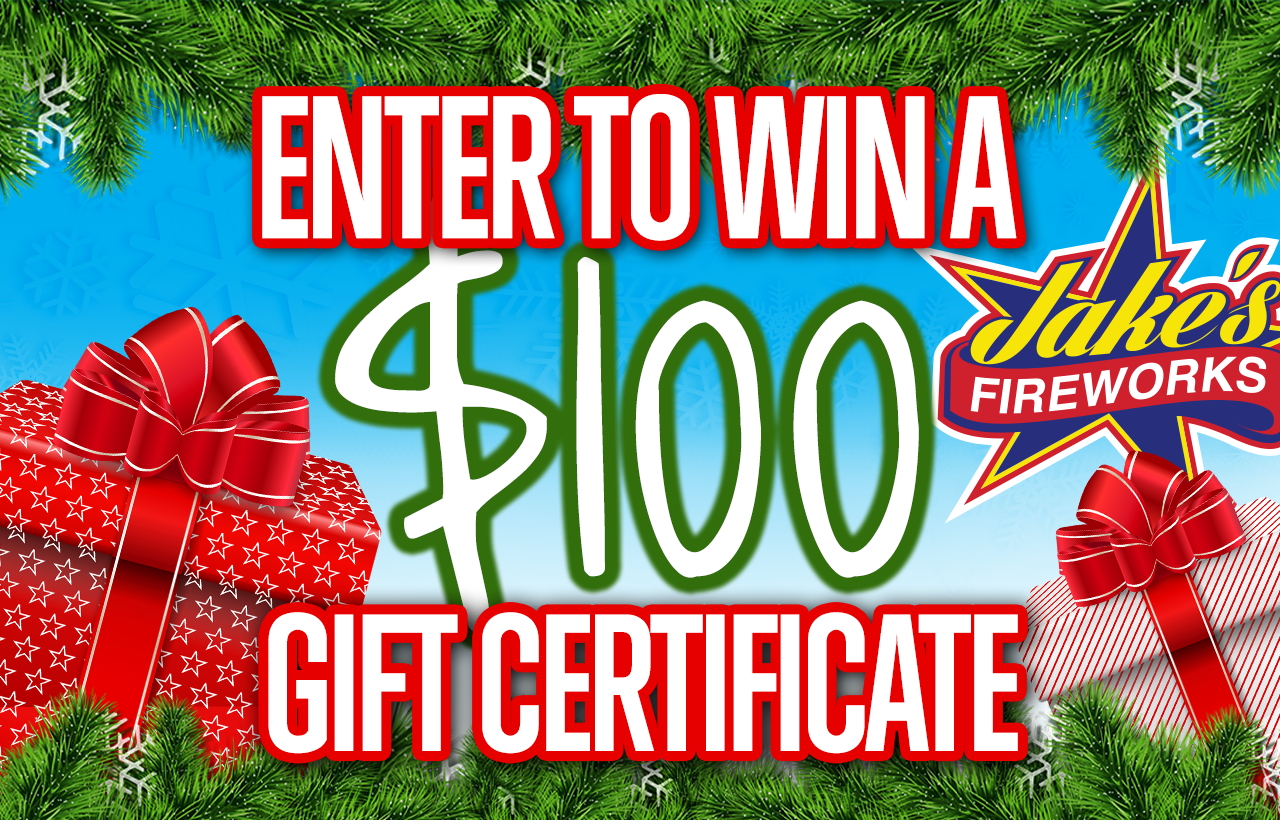 It's time to bring out those party hats, pop the champagne, watch the ball drop on Times Square and say a huge "hello!" to 2019!
To start the year off with a BANG, Jake's Fireworks is giving away one $100 gift card PER DAY now through December 31! To enter, visit https://www.jakesfireworks.com/100drawing and fill out the simple entry form. The winners will be notified via Facebook and email. Make sure to Follow us on Facebook to see all the great giveaways we do throughout the year!
Select locations are open this holiday season. Click here to see our store opening schedule for this festive time of year. For coupon alerts be sure to text FIREWORKS to 55678. Cheers to 2019!