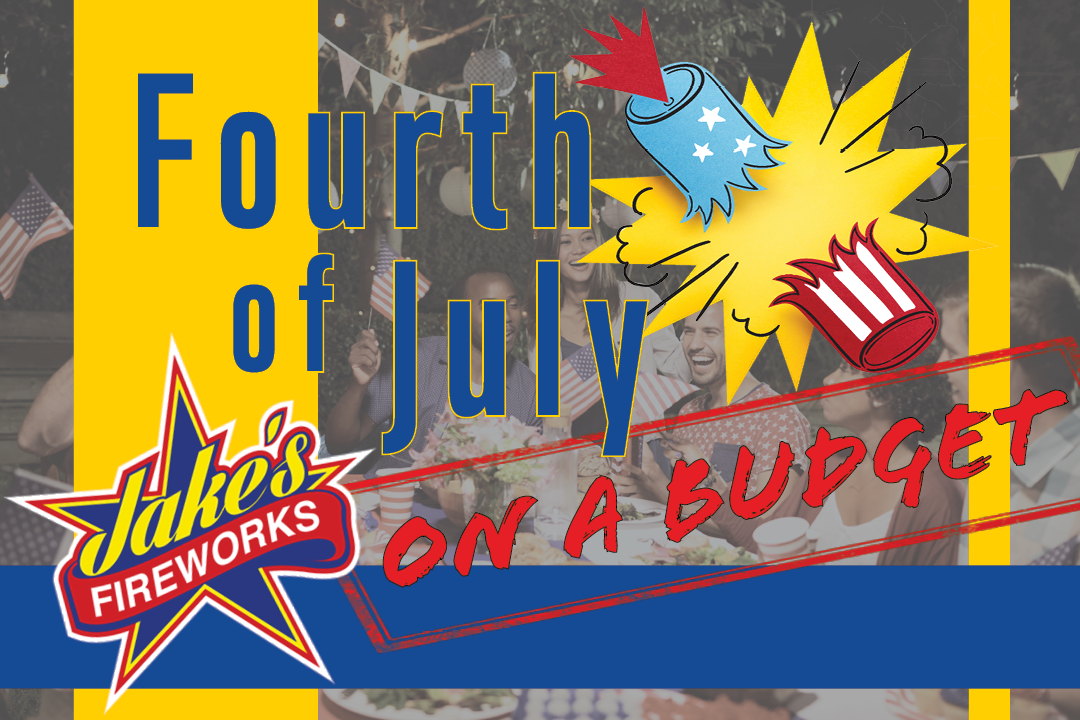 Everyone wants to plan the best Fourth of July party they can and entertain their guests without breaking the bank, but what is the best way to go about this? The first rule is to include the whole family and all your friends in the planning, as this will save on costs by distributing work. From there, we have some tips on how to throw a fantastic Fourth of July party while still enjoying the day with worries aside.
Plan a potluck
Potluck parties are the simplest way in cutting down on costs, also once everyone has come together there is a wide array of food and drinks to choose from! Oftentimes, people will assume they need to bring something to the party anyway, so why not take the extra step to include everyone in the planning process; plan to make the main dish yourself, since you are the host, then ask guests to bring either a side dish or dessert.
Also, make the party BYOB; you can still provide some drinks, both alcoholic for the adults and nonalcoholic for the kids, but ask that guests bring some for themselves as well. This is an extremely simple way to ensure all the work does not fall on you, as you already have enough to worry about as host!
Decorate cheap or free
Decorating is a great time to involve the kids, as this can also be used as a fun activity prior to the big day. DIY crafts are super fun and cheap to make, as typically all you need are some craft supplies; if you're at loss for ideas, visit Pinterest or Google for some helpful projects.
Along with this, don't think you have to invest in the nicest decorations from typical retail stores, instead visit your local dollar store for some cute and cheaper décor—everyone is quite familiar that decorations typically get thrown away after a big party anyway. Red, white, and blue streamers are always a great and easy decoration for any Fourth of July party, and while you're at it why not add as many small, dollar American flags you can find to add even more patriotism!
Another fun way to at a decorative spin to your party is to create Fourth of July themed food or desserts, such as a cake or pie; red, white, and blue colored foods like fruit or cookies.
Inexpensive entertainment
Aside from fireworks, of course, your guests will want something to keep them busy during the party, so why not provide some fun games? Again, asking your guests to bring any games they may have and want to share is a great idea, which could include lawn games like washers, ladder golf, corn hole, or more. For the kids, try setting up a sprinkler or a cheap inflatable/plastic pool to cool down on the hot day, or get some chalk out to create some American masterpieces.
If you want more to do during the day before beginning your party, check local towns or neighborhoods near you to see what Fourth of July festivities are going on; these festivities could include a parade, kids activities, a cookout, and more. It's always best to try to get the most out of your day in addition to your party.
Other ideas for entertaining your guests during the party is once it's dark out try setting up a white sheet outside and using a projector create an at-home movie theater for the neighborhood! If you don't have the items for this, stick to the lawn games or maybe some card or board games—all you'll need are the games, some friends, and outdoor lights. Or, simply sit back and relax outside to some patriotic party music and enjoy the firework shows surrounding you.
Fireworks, fireworks, fireworks
Now for the part everyone looks forward to the most about the Fourth of July: fireworks. Even if you're on a budget this year, that doesn't mean you can't still buy fireworks! Instead, just be a bit choosier in which fireworks you buy.
To start, grab some snappers and sparklers, these are always a party favorite—especially for the kids. From there you can look more into the larger ones, but not too large because you are looking to save some dollars. Make sure to get some artillery shells, as these are typical fireworks to buy on a budget and everyone loves them. Jake's Fireworks has a selection of artillery shells, like the Premium Artillery Shell, Crackling Artillery, Whistling Jake Artillery Shell, or Festival Balls Slim Box, which are all great!
If you're disappointed that you can't splurge to buy one of the larger 500-gram cakes or fountains, don't worry because the 200-gram cakes and fountains are just as great—and really the kids will love anything. For fountains, try out Fool's Gold, any of the World Class fountains, Opening Flower and Happy Bird, Cuckoo, or Killer Bee. These will go over well with your party while not costing you an arm and a leg. Cakes, on the other hand, also have a wide selection, such as the Color Pearl Flower (which comes in both 96 and 48 shot), Huge Saturn Missile, Glory Days, and Land of the Free. Jake's Fireworks offers a selection catered to any budget!
Don't forget about the good 'ole classic firecrackers like the Class Crackers, M-500 Salute, or Dyno Mighty Might. With this, get some smoke balls to top off your selection such as the World Class Clay Color Smoke Balls or Great Balls of Smoke depending on your preference.
If you want to save even more and possibly earn free fireworks, sign up for Jake's VIP Rewards. VIP Club members receive firework coupons to use during the Fourth of July season.
Don't let your budget get to you this year and keep you from enjoying your Fourth of July the American way. Budgets affect many people's celebrations, but it's how you work around it that matters! Use these tips to keep your celebration PUMPED UP and FUN for everyone without breaking the bank!