Gold and Silver are the most popular colors used to celebrate the New Year. We picked some of our favorite gold and silver fireworks to help you find that perfect finale for New Year's Eve.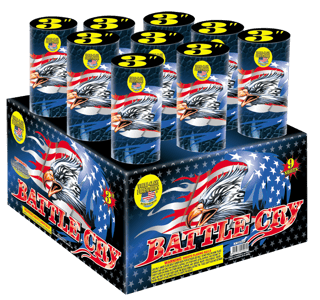 Battle Cry is a very strong finale firework featuring 9 huge breaks of silver glitter water fall. The breaks are so big and loud that you will for sure get the attention of the neighborhood and maybe the whole town.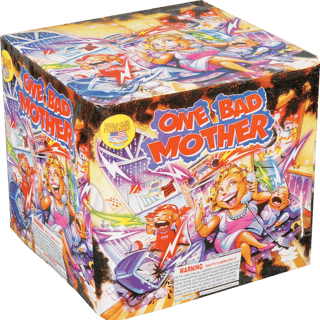 One Bad Mother is a perennial customer favorite no matter the season. It's an all gold 16 shot finale that features alternating golden willow effects and crackling flowers. This best seller has great duration lasting nearly a minute with huge breaks and a quickened 4 shot finale burst.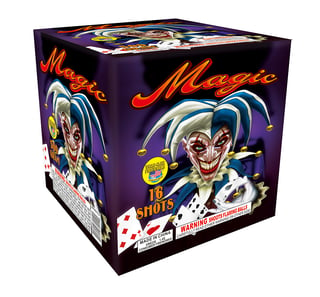 Magic is another 16 shot finale firework featuring gold and silver colors. This finale has golden brocade crown alternating with silver chrysanthemum effects and finishes with 4 shots of golden brocade crown. Magic is a great finale for any New Year's Celebration and is priced right.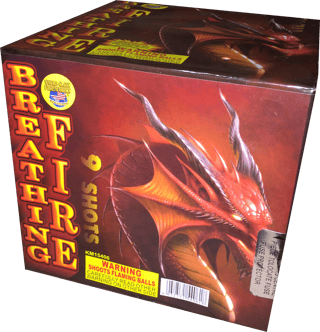 Breathing Fire is a powerful 9 shot finale firework featuring gold, silver, and white colors that light up the sky. You will see seven consecutive shots followed by a thunderous 2 shot finale burst. Adding Breathing Fire to your display this year will have you well on your way to being a Back Yard Hero.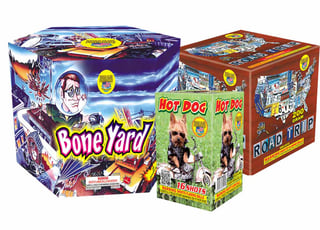 Honorable Mentions-
We would be wrong not to pick some of our 200g Show Starters for this post as well. Although not technically finale fireworks - these are still powerful aerial fireworks that are part of a great show.
Bone Yard is a maximum charged 200g powerhouse with 7 shots of silver and gold. It's a great value and will suprise you with its power.
Road Trip is a best seller that provides entertainment from ground to sky. This all silver firework has silver chrysanthemums breaking high over crackling mine effects. It is awesome to watch.
Hot Dog looks like a cute little firework with its label design and small stature. But don't be fooled - Hot Dog is a great aerial firework with beautiful golden brocade crown breaks over golden mine effects.
Have a safe and happy New Year's celebration this year and remember these fireworks when you are shopping for your party.