Jesse and Jeremy Veverka of Veverka Bros. Productions have created the world's first definitive fireworks documentary – Passfire. The two brothers and their team traveled to twenty three countries on six continents to discover and document how the world is connected by the light, color and sound of fireworks.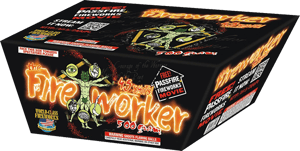 The Veverka Bros. are the inspiration behind World Class Fireworks' NEW 500 gram cake, "The Fireworker". A FREE download of Passfire is included with each purchase and is a MUST SEE for any fireworks fan.
Learn more about Passfire and the Veverka Bros.