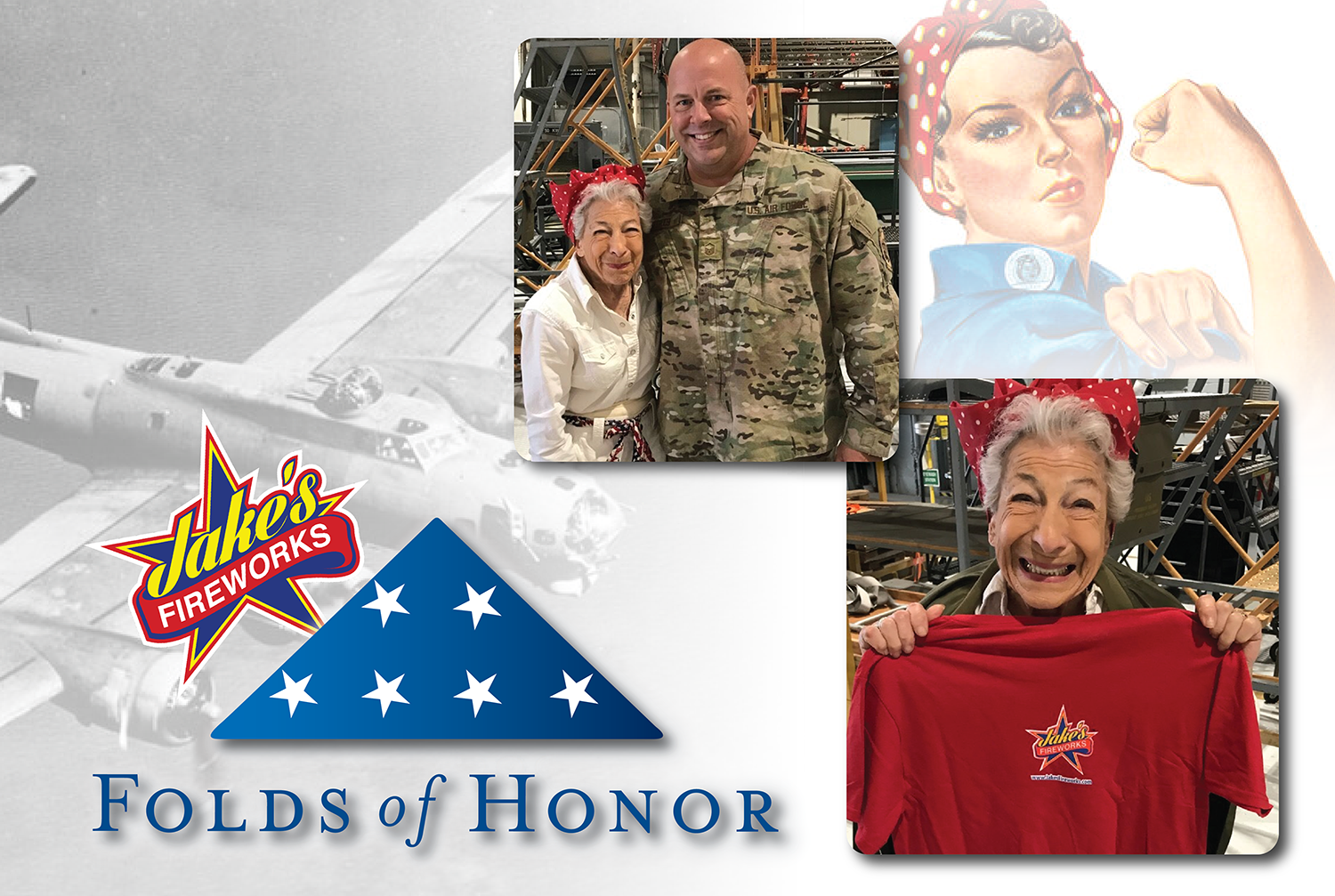 An original Rosie the Riveter visited our friends at the Folds of Honor Foundation recently. Marina Balafas was only 16 years old when she answered her nation's call and applied to work at an aircraft plant in Wichita, KS building B-17 Flying Fortresses. She spent countless hours riveting the planes that would help win the war.
Today Marina is a historian with Tulsa Community College. She took the time to visit the Folds of Honor Foundation and share her experiences.
The Folds of Honor has been an important cause for Jake's Fireworks since we started our partnership in 2014. Thanks to the support of our customers, together we have raised over $1 million dollars. That money is awarded as educational scholarships to families of injured or killed servicemen and women.
Please support this great cause by donating directly or by picking up the Folds Of Honor Firework next time you are shopping for your holiday celebrations.