Don't be bored this holiday season - Get to Jake's Fireworks!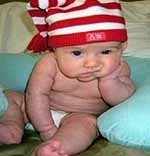 Celebrate Christmas and New Year's with World Class Fireworks. They make great stocking stuffers! What better way to celebrate ringing in the new year than fireworks?
Jake's Fireworks will be open in select locations for this holiday season.
Georgia - All locations open December 15th, with one exception. The Riverdale store opens December 20th.
Arkansas - All locations open December 28th
Oklahoma - All locations open December 28th
Use our store locator to find a Jake's Fireworks Store Near You