Jake's Fireworks aims to inform our customers of new information regarding the COVID-19 (Coronavirus) outbreak and how it constrains fireworks production. COVID-19 is primarily affecting the Chinese population, with outbreaks in other countries as well. Most of the fireworks production has been at a standstill since December 6 due to fireworks factory shutdowns mandated by the Chinese government, Chinese New Year and the COVID-19 outbreak.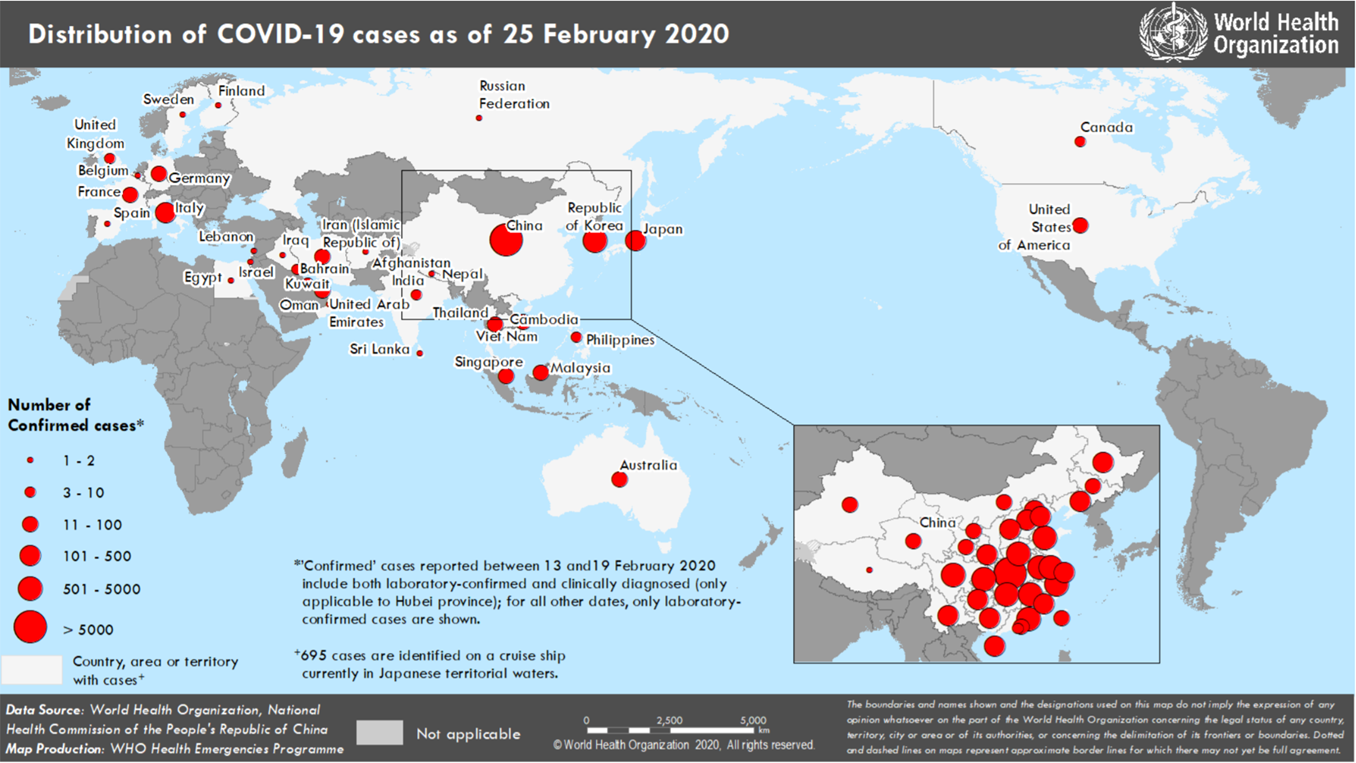 PHOTO: WORLD HEALTH ORGANIZATION
Our team remains in constant contact with Chinese suppliers to make sure we are getting the most accurate, up-to-date information as possible during this time. Due to the unfortunate lack of transparency, we are relying on the tools provided by the Centers for Disease Control and World Health Organization, as well as first-hand information provided by people in China, to provide insight on the situation.
FEBRUARY 25, 2020 UPDATE:
The Liuyang Government has issued a "Notice of Resumption of Work"
Factories will slowly start to reopen as virus control measures and legal safety requirements are met
Warehouse facilities have only a few workers still
Key raw materials are NOT back in production yet but are expected to be back in production any day
Factories will continue to work with the minimal raw materials they have on-hand
We do not have definite ship dates but should know more by the end of the week
We will keep you updated as more information becomes available. For questions, please contact your sales rep.