We had such a great response from our customers this year when asked to pick the best fireworks of 2016. There were so many fireworks that received tons of votes but still did not crack the top 10. For that reason we wanted to include some of those in a new Honorable Mentions category. These products definitely qualify as customer favorites but there was just not enough room in the top ten. Stay tuned for part 2 and also the debut of the Top 10 fireworks of 2016.
Here is part one of the Honorable Mentions: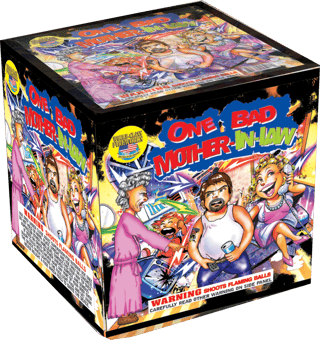 One Bad Mother-In-Law - Close relation to a perennial superstar One Bad Mother, this finale firework brings the color to the sky. Lots of color combined with crackle gets everyone's attention.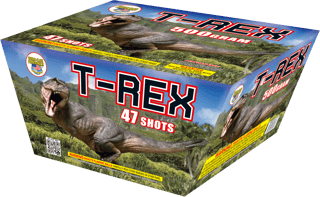 T-REX - New from World Class Fireworks in 2016 - this 47 shot Finale cake made quite an impression. This firework has silver whistling tails that break into blue and red, then the finale finishes with multiple brocade crowns with blue peonies. It's a unique cake that the customers definitely noticed this year.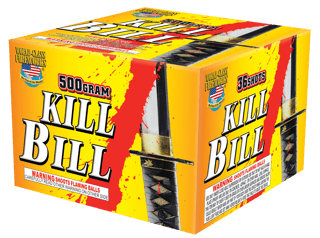 Kill Bill - This 500g maximum charge Finale cake as been in and out of the top 10 over the last few years but you can always count on it being near the top. What make this cake special is the timing. The cake starts slow with 18 shots of colorful dahlia then the pace picks up with multiple breaks in the sky at once. The color are very vibrant and really paint the sky. The cake finishes strong with a 6 shot all red finale followed by a sizzle.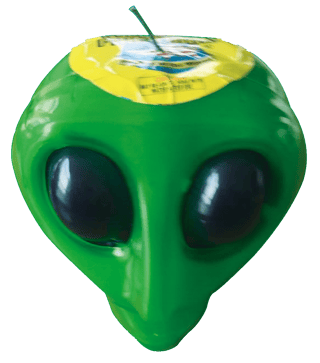 Alien Fountain - Customer favorite since it debuted a couple years ago. This fountain has that great shelf appeal that makes you want to pick it up. But this is more than just a cool package - the fountain itself stands on its own. The head glows while the shower of blue and white sparks shoot into the air followed by white glitter crackling. The blue in this firework is something you have to see to believe. We believe....